You may own or live in a property/premises which has a private water supply and be questioning if, and when the water should be tested in order to establish if there are any issues and whether it is of adequate quality for drinking. Ideally, drinking water from a private supply should undergo testing on a routine basis to ensure the safety of anyone who may be consuming it. There are however, several situations which may require testing to be carried out.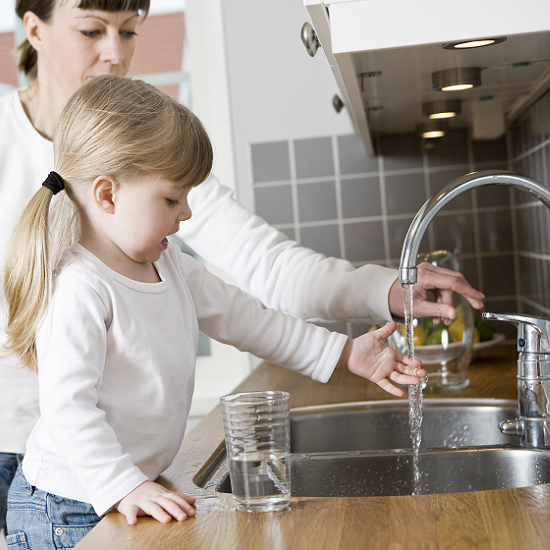 CHECKING POTABILITY AND FUNCTIONING OF EQUIPMENT
If you own and live in a home which has a private water supply such as those provided by a well, borehole or stream, and are only using this water for your own purposes, there is no legal obligation to test your water. That being said, the only real way to ascertain the quality of your drinking water and guarantee peace of mind that your water is safe to drink is for it to be tested for the presence of a range of known possible contaminants. If your water is tested and contaminants are present, this could indicate that any water treatment equipment that you have in place is not functioning correctly, which would obviously be a cause for concern. Water which is delivered to premises via a water authority is heavily regulated and goes through numerous, consistent analyses to ensure it is safe to drink. For private water supplies, however, it is the owner's responsibility to arrange and finance testing. It is recommended that private water supplies are tested on a yearly basis and that at a minimum, tests for E.Coli and coliform bacteria are conducted as the presence of these in any quantity are an indication that the water supply has been contaminated with human sewage and/or animal faeces.
SUSPECTED OR KNOWN ISSUE
There may be instances where you know you have a problem with your drinking water. Perhaps its aesthetic properties have changed, or you suspect that your home has lead pipework which is affecting the water as it travels through. It may even be that previous testing revealed contaminants were present above the prescribed concentration or value (PCV) limits and that after treatments or solutions, such as a UV filter having been put in place, you are wanting additional testing to ensure that that the contaminant levels have lowered.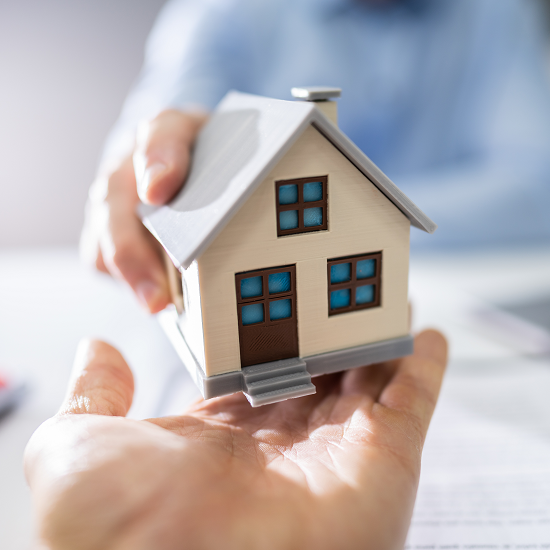 PROPERTY SALE
If you own a home that has its own private water supply and you put this house on the market, prospective buyers may request water testing to be carried out as a condition of the sale. Whilst there is no requirement to do this as the vendor, having a recent test certificate to show that the water is safe could be a deciding factor in whether someone goes ahead and offers to buy the property. Therefore, if you are planning to put your house up for sale and it has a private water supply, it could be beneficial to have your water tested prior to it being put on the market so that you have the test certificate readily available if needed, making the process of selling your home just a little bit easier.
If on the other hand, you are someone who is considering purchasing a home with a private water supply, you may want to include water testing in with any other homebuyer surveys and reports that are conducted. If the results of water testing show that there are no issues, then this could give you the assurance you need to go ahead with the purchase. If the test results indicate, however, that there are contaminants in the water above PCV limits, then this information can form the basis for discussion and negotiations with the vendor.
LANDLORD REQUIREMENTS
As a landlord, and under the Private Water Supplies (England) Regulations 2016, your local authority may monitor your private water supply and conduct a risk assessment to tenanted single domestic dwellings (SDD) , if the circumstances meet all of the following criteria:
You (the landlord/owner of the property) are offering accommodation to paying tenants,
where without a private water supply to provide a wholesome supply, as required by the enforcement guidance to the Housing Act 2004, the property would be unable to be let.
The tenant(s) does not have full responsibility for the whole water supply (as
agreed as part of the tenancy agreement, and clearly understood by both parties)
There is a commercial element to the let (i.e. it is not social housing or not-for-profit arrangement, or one where the domestic dwelling is not the primary commercial arrangement (e.g. a tied cottage) where the tenant has complete control of the supply and its maintenance).
You can also request that they monitor a private water supply to a dwelling when the above circumstances are not met, however, there may be considerable costs associated with this, as local authorities are able to charge the 'reasonable cost of providing the service'.
In order to ensure the longevity of any water treatment equipment that you have in place and make sure that the drinking water provided to tenanted properties and thus, your tenants, is wholesome, it is recommended that you test your water supply on a routine basis. The comprehensive test packages that we provide check for a range of possible contaminants and the self-collection of the sample means that we can keep the overall price of testing affordable.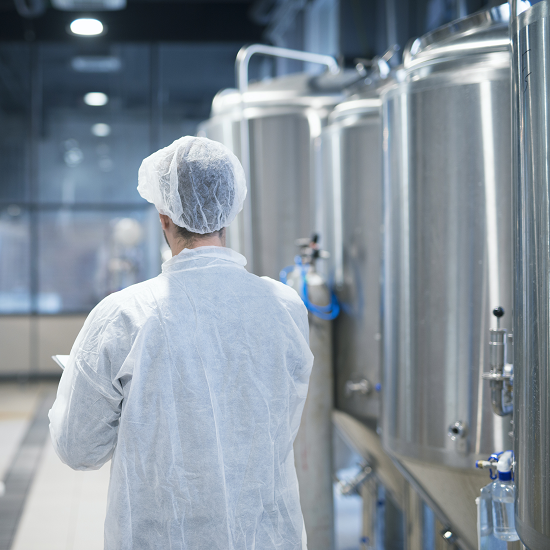 FOOD & DRINK PRODUCTION
If you have premises where water from a private supply is used in the manufacture, processing, preservation or marketing of products or substances intended for human consumption, then your water supply must be monitored and tested under Regulation 9 of the Private Water Supplies (England) Regulations 2016. This can encompass a vast array of premises and commercial activities; everything from large scale brewery operations to self-employed individuals making preserves and pickles to sell at local fairs and events.
PRELIMINARY TESTING
Water testing may also be necessary as part of preliminary investigations into whether a particular source may be suitable for providing water as a private supply. Unfortunately, it is not as simple as drilling a borehole wherever you like (even if it is on your own land) or directing water from a stream; there are numerous steps involved in the creation of a private water source and these are heavily regulated and require consent. Before entering into potentially costly surveys and consultations, it can be beneficial to ascertain whether a water source will be feasible in terms of drinking safety. This can be done easily through sampling the water source and getting it sent for testing. The results will give a good indication of the water quality as well as what might be involved in treating the supply, should approval for use of the source be granted.