Colony count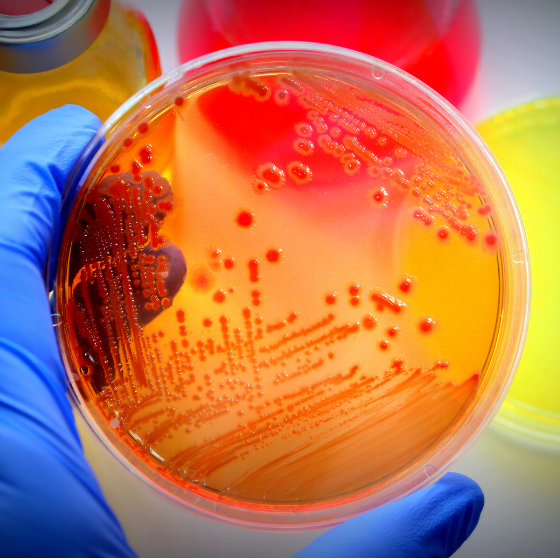 Guidelines at 22°C
Unit of measurement
number or cfu/ml
World Health Organisation Standards (1993)
Not mentioned
Standards for private water supplies in England (2016)
100 (water in bottles or containers)
Standards for private water supplies in Scotland (2006)
No abnormal change
Standards for private water supplies in Wales (2017)
No abnormal change
European Union Drinking Water Directive (1998)
100
Guidelines at 37°C
Unit of measurement
number or cfu/ml
World Health Organisation Standards (1993)
Not mentioned
Standards for private water supplies in England (2016)
20 (water in bottles or containers)
Standards for private water supplies in Scotland (2006)
Not mentioned
Standards for private water supplies in Wales (2017)
Not mentioned
European Union Drinking Water Directive (1998)
20
Colony count
The total aerobic colony count, also commonly referred to as the total viable count (TVC), is a quantitative estimated measure of the concentration of microorganisms such as bacteria, moulds and yeasts in a sample. They are measured in colony forming units (cfu) per ml or g of sample and when testing drinking water, their presence is measured in samples incubated at both 22°C and 37°C.
Previously, there were testing guide limits in place of 100 cfu/ml at 22°C and 20 cfu/ml at 37°C but these parameters have now changed. Instead, it is recommended that total colony count results are best viewed from an increasing or decreasing trend against one another, and that the old numerical limits are used only as a guide in relation to the quality of your drinking water.
As the total colony count is only an estimation, results should always be viewed as an order of magnitude, for example less than 10, less than 100, less than 1000 and so on. Therefore, if your results indicate total cfu are at 70 cfu/ml one month and when testing the following month they are at 80 cfu/ml, then this increase would not be considered significant. If however, the result indicate 70cfu/ml and a test the following month indicates 800cfu/ml, this would indicate a considerable change to the quality of your drinking water.
It is worth noting that even if a series of TVC tests show a dramatic rise in the total number of colony forming units, this only indicates to the quality of your drinking water and cannot confirm whether it is safe to drink or not.